Goods In Transit Insurance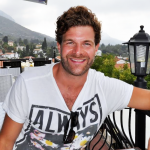 Tom's Vans provide general Goods in Transit cover in the unlikely event something goes wrong up to a value of £10,000 per load. As with all Removal Companies, the insurance does not cover items packed into boxes by the customer as the insurance company have no evidence of whether the item was broken prior to packing. Primarily common sense applies in these situations. You should inform the porters if there is anything fragile or delicate, but bear in mind the insurance won't cover you if you packed it yourself. The best thing is to pack everything very carefully, inform the porters on the day of your move and write "fragile" on the box.
So to reiterate – the Goods in Transit Cover we hold is primarily there to cover you in the event of a large loss ie a fire in the van, or an accident. If you open a box that you packed yourself and something is broken it is not covered by Goods in Transit Cover. If you packed all your boxes yourself and the van was stolen with your boxes and furniture inside- you are covered up to a value of £10,000 per load.
Terms of Carriage
If you choose to travel in the van or assist the Mover/Movers with loading and unloading you do so entirely at your own risk.
We try to be as transparent as possible with everything we do. If you have been given a fixed, all-in price for your job, you won't find nasty added extras on your invoice. But please remember that all quotes are based on the information you provide us. If a fixed price job takes a lot longer than we anticipated due to there being, for example, a lot more things to move, or complex dismantling that we weren't informed about, the additional time taken for this will likely be added onto your invoice. Our primary objective is to ensure you're a very happy bunny after your move, so please give us as much information so we can always quote accurately! Since 2010 we have served hundreds of happy customers and the vast majority of the time our fixed price quote is bang on!
Hourly – local jobs in Bristol & Brighton are sometimes quoted hourly, if the job is out of town/non-central you will be charged return mileage from base and back to base @£0.50 per mile. Min 2-hour booking policy per individual job. Contact us for an accurate quote and current rates.
Cancellations: as a small business cancellations can really hit us hard. We often turn down other jobs if we are booked up so I have had to introduce a charge for cancelling. If you cancel within 7 days, I charge 50% of the original quote, with a min charge of £50. If you rebook you won't be charged anything. If you cancel within 48 hrs of the job, you'll be charged 100% of the quoted cost.
You are welcome to travel in the cab at your own risk. We do not accept liability in case of injury in the event of an accident or injury. My team are all great company so don't be afraid of asking to travel in the van if it makes it easier for you. We operate a no-smoking policy.
Estimates: We give estimates based on the description or inventory you, the customer, provides. We are very fair, but if the inventory or access is very different to what we were advise on booking you will be looking at an increase in your removal costs dependant on the additional time the job takes.
Deposits are requested for larger jobs at my discretion. These are fully refundable as long as you don't cancel within 7 days. We often have to turn down larger jobs, hire additional vehicles, etc for larger moves so we have to protect ourselves against these losses. If, when making the booking, Tom's Vans paid to hire a van or book a ferry and you later cancel the job the cost of the hire van and ferry (or any similar non-refundable expenses incurred) will not be refunded.
Late Payment
As a small business, we rely on customers making timely payments following their move. The vast majority of customers pay me very quickly and we really appreciate this 😀🙏🏽. However, if you are late paying your invoice there will be additional charges and eventually a court claim.
On your invoice you'll see the payment Terms – it's normally 7 days from the date of invoice, or 30 days for businesses. If you're a few days late and have made contact to explain the circumstances, don't worry you won't have to pay late payment charges as long as the invoice is paid soon after the deadline. In exceptional cases, a late payment invoice will be issued, normally because of a protracted late payment issue or non-communication from the customer/finance team. The invoice will be increased by 50% initially. If the late payment invoice hasn't been settled after 30 days from the date of the late payment invoice, I will start a court claim for the balance at the small claims court.